GET BACK ON TRACK WITH PROMPT AC REPAIRS
Our friendly technicians know how frustrating an HVAC repair can be. You may be noticing temperature inconsistencies, odd noises, or a lack in output. We work quickly and efficiently to get your systems back to their full operation by pinpointing the root cause and repairing the issue. To request a prompt and professional furnace and air conditioning repair service, contact us today at (352) 378-9422. Mark Hurm & Co proudly services all major brands of HVAC units to keep you comfortable in all seasons.
PLANNED MAINTENANCE AGREEMENTS
Routine maintenance services are recommended to maximize the performance and longevity of your units. Not only is routine maintenance great for increasing efficiency, but it is also a factor in most warranties. Mark Hurm & Co makes keeping your system maintained a breeze with our planned maintenance programs designed to catch potential issues before they happen. Our technicians come out and perform a performance and safety check of your systems, and clean and inspect the following:
• Blower and Motor Operation
• Clean Outdoor Coil with A Non-Acid Cleaner
• Compressor Volts and Amps
• Indoor Coil (If Accessible)
• Infrared Inspection of Heating System
• Pilot and Pilot Safety Control
• Visually Inspect Wiring
As a homeowner, the number one place to start when performing maintenance on your systems is to change your filter regularly. This will keep your system clean and reduce costly repairs in the future.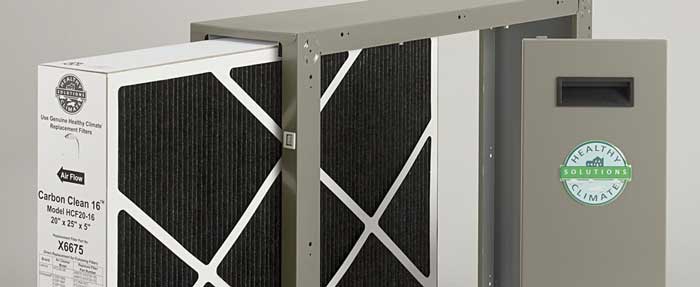 MEMBERSHIPS AND ASSOCIATIONS
Ruby G.
From calling Mark Hurm and speaking with Glenna to Ryan, who gave us the estimate to Joey and Jacob who did the installation, we have had a great experience AND of the 5 estimates we got, they were the lowest. Can't beat Quality, Low Cost and Great Service!
Paula Kinghan
Wonderful! I had a resident use them and had a good experience and they were very Professional. I am getting a bid to use them on another new home at work.
Dustin Baxley
Excellent customer service! Our new system has worked great and we have lowered our power bill. The install was done with a friendly, professional crew and Rolando provided awesome customer service from the estimate proposal through the final inspection! We are very happy with our decision to hire Mark Hurm & Co!
Carol Nicholson
Excellent service. We've been customers for many years. Just had to buy a new unit, and not only did they get here fast, they lent us 2 window units so we could live in the house until it was up and running.
Sanbreya Griffin
I would like to start by saying I really appreciate the services rendered to me by this company. Seth & Joe were very punctual, polite, knowledgeable and we had a few laughs and talked about Sports. I felt at ease and considered while they were in my home. Thank you for the Awesome service!! I would most definitely recommend your company to others!
Amada Bowers
Fantastic service every time I use them. Every technician has been prompt, polite, on-time, and extremely professional. Very thorough during semi-annual maintenance inspections. Excellent local business!
Shannon Story
The guys came out today to replace our aquacoil system from the 90's. Ryan did an amazing job explaining everything they would do to get up up and going with a new system eliminate aquacoil system. We could not be happier. They did an amazing job in a quick time frame (our house never even got warm and it's JULY!). They fixed a slight plumbing issue and made sure it all worked correctly. Highly recommend this company!!!
Scott Bridges
I just can't say enough about these people!! Friendly , courteous , hard working, and most of all professional in all that they do!!! Thank you mark for being there when I needed you the most!
3411 N Main Terrace
Gainesville, FL
32609
Monday-Friday 7:00am-5:00pm
Closed Saturday and Sunday